Bookstore das Marés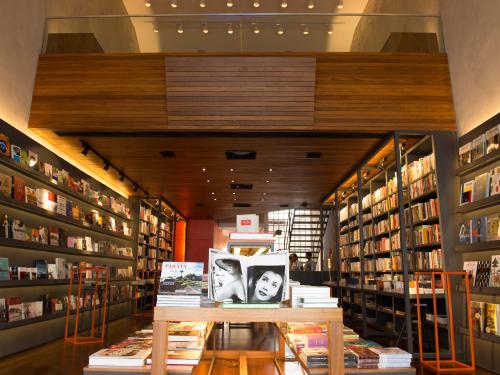 Located in a mansion next to Pousada Literária, in the historical center of Paraty, bookstore das Marés compose in its 200 square meters more than 4 thousand books.

Designed by the architect Bel Lobo, the space is a cozy and comfortable meeting point, as the city called by IPHAN and considered a national patrimony.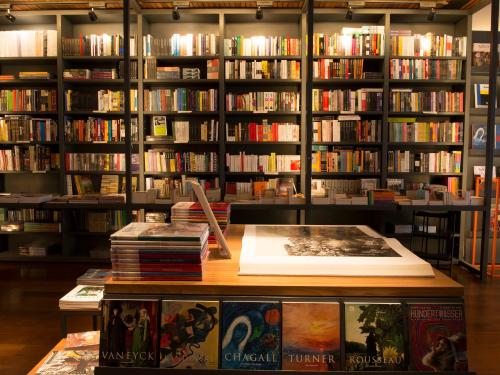 Its collection includes the best in world literature, values ​​Brazilian and Paraty culture, while surprising with the novelties of the market. Titles recognized for their editorial excellence are found in the bookstore, in addition to the classic national and foreign periodicals considered as reference in contemporary intellectual debate.
In a privileged place of the bookstore, the pâtisserie with the menu signed by the renowned Belgian chef Frédéric de Maeyer, conquers the visitors with clean sweets and a pleasant ambience open to the garden.
The second floor of the furniture adds a multipurpose space, created to meet the cultural vocation of the city. Structured with great audiovisual equipment, it has the proposal of holding workshops, musical presentations and lectures, always in tune with what is most important and interesting in the arts and literature.
Livraria das Marés is another cultural attraction of the Pousada Literária de Paraty.